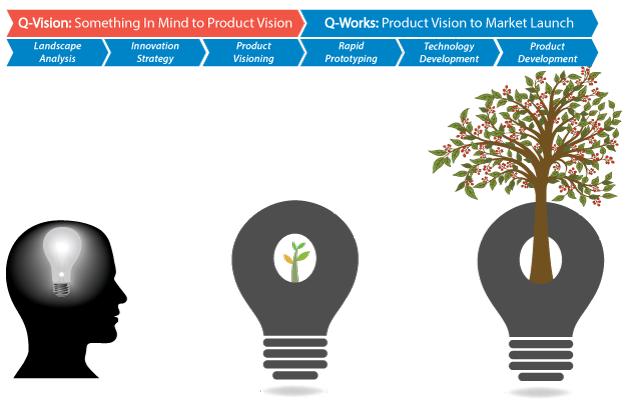 Q-Vision is our methodology for moving that Something In Mind from a embryonic idea, through to a clearly defined innovation strategy and product vision. Q-Vision consisting of three elements, Landscape Analysis, Innovation Strategy and Product Visioning.
Landscape Analysis casts a wide view to understand an idea's' broader customer, market, industry and technology dynamics.
Innovation Strategy builds upon the Landscape Analysis to identify innovation & growth opportunities and develop an effective strategy to develop the requisite technology platforms, business models and product offerings to capitalize on these opportunities.
Product Visioning focuses the effort to define a clear vision for the product offerings, the associated user experience and product development roadmap.